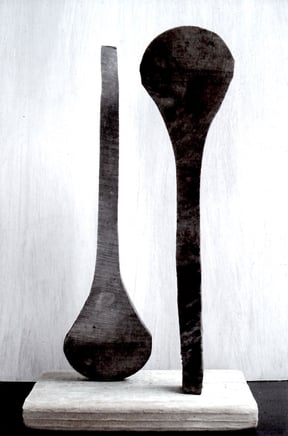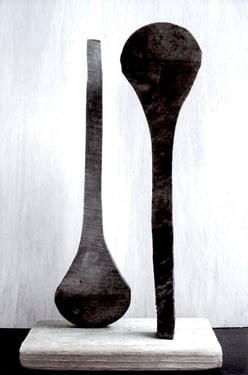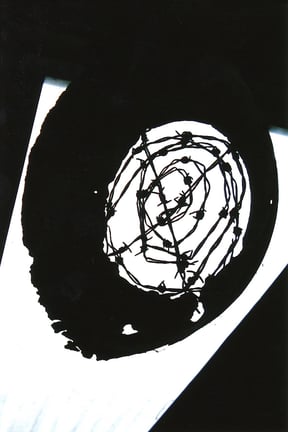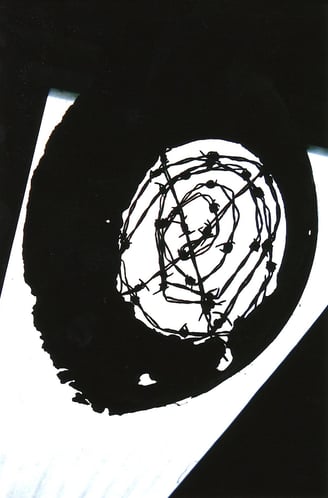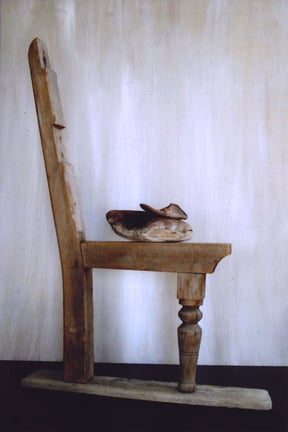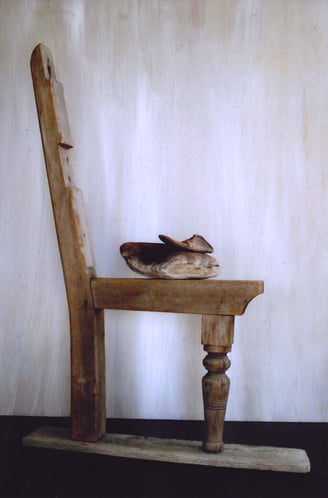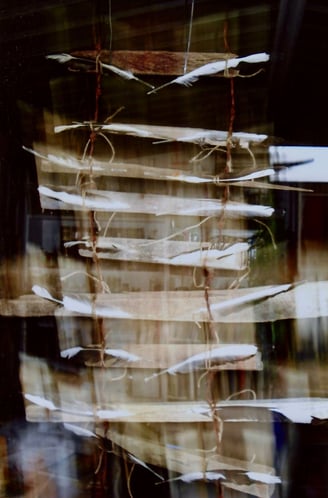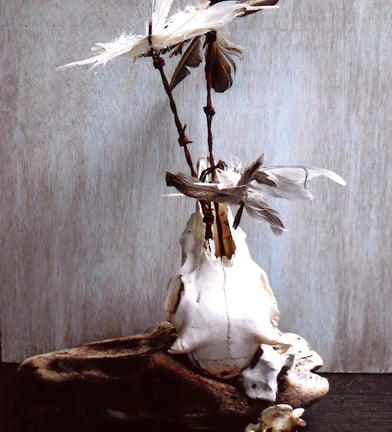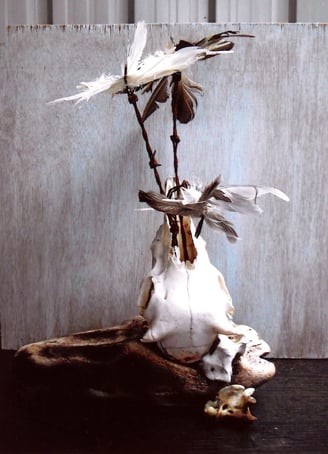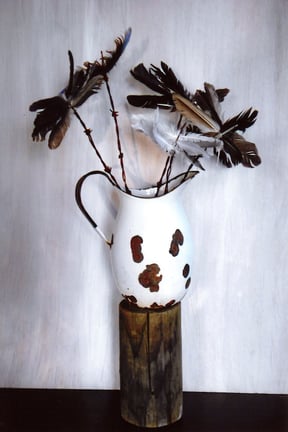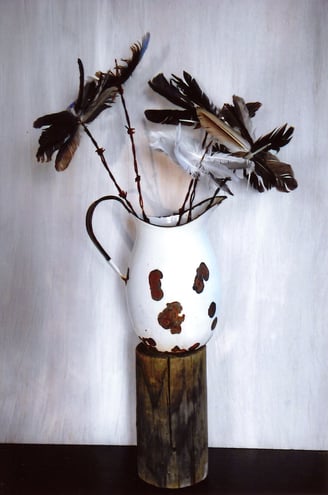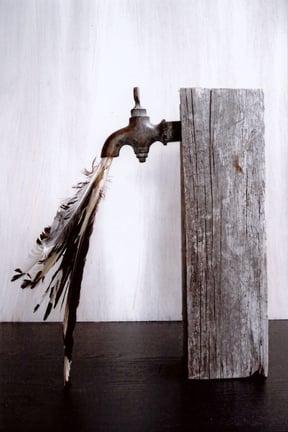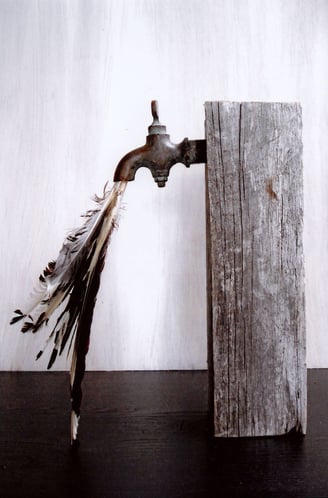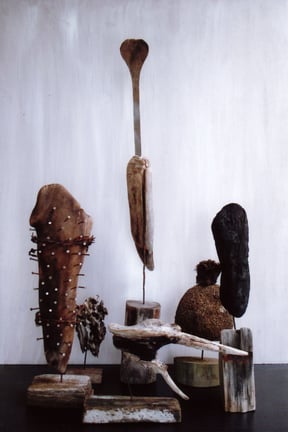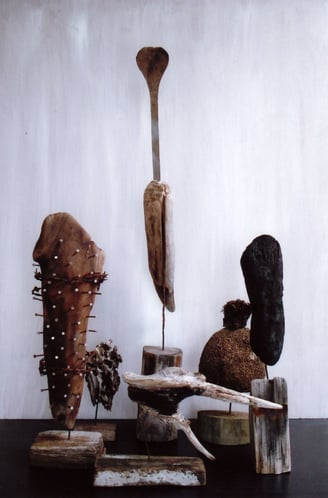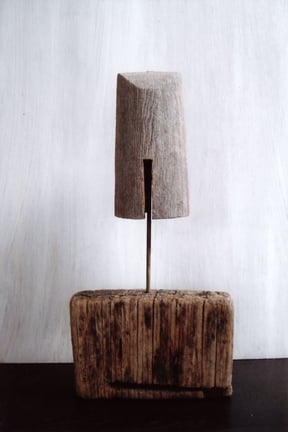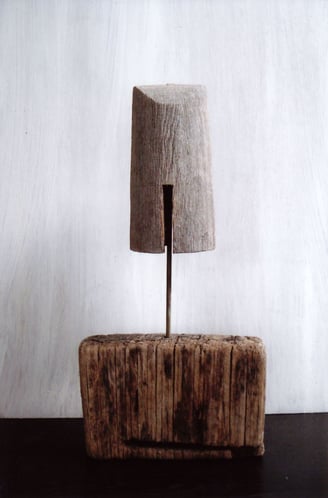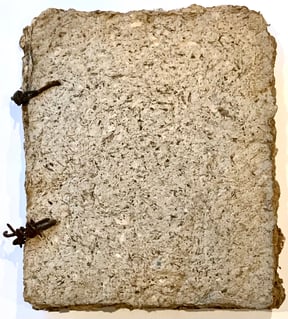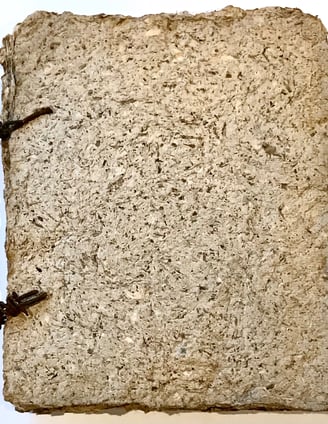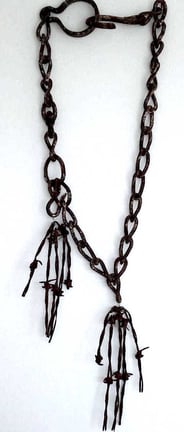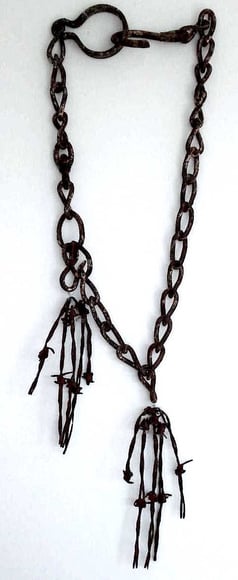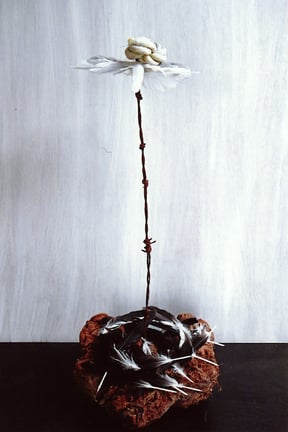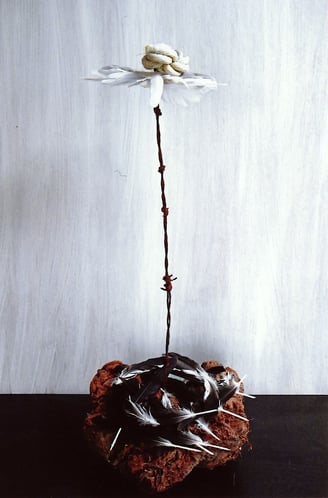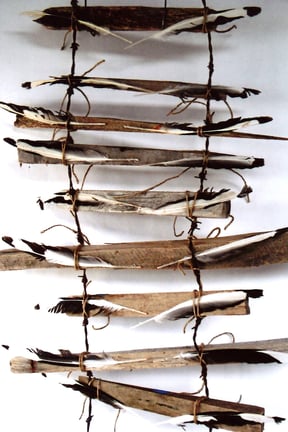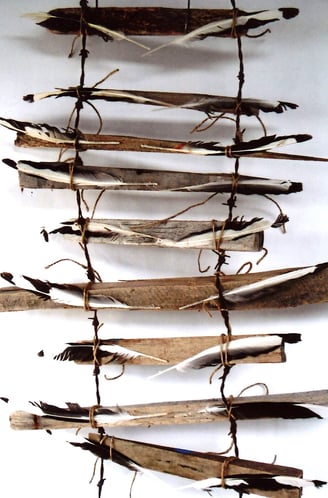 Sculptures made between 2006 and 2018 with objects collected from Blackstone's shore and land.
Row 1: Vessel of Consequences. Early Settlers. Family Portrait. Un/Limited Resources.
Row 2: Necklace for the Sawyer's Wife. Nature Morte. He Loves Me/He Loves Me Not. Bowl of Plenty.
Row 3: Ladder to Heaven. Sitting Duck. Ned Kelly. Ladder to Heaven.
Row 4: It Hurts to Turn the Pages, a book I made from thistles and barb wire.
© Artwork, videos and text copyright Victoria King 2023.
Videos of my Early Settler and Conciliation artworks in one of my studio sheds which had magnificent views of the d'Entrecasteaux Channel. .