English Artwork 2018 - 2023
In late December 1993, I travelled to Australia for a holiday with my new Australian partner. I never intended to stay, but did for twenty-five years. Yet despite being surrounded by stunning natural beauty and extraordinary wildlife, not a day passed when I didn't grieve being so far from my life in England. When my only grandchild was born in England in 2009, my desire to return became overwhelming. In 2011, I bought a terrace house in Cheshire near my son to spend six months each year. Being less than a minute walk from a 400-acre country park with three lakes filled with waterbirds, woodlands, and the River Tame made it easy to make the transition from the spaciousness of Australia. I had the roof raised to make a large studio and quickly turned the lawn into a profusely flowering 'secret' garden. In 2018, my marriage unexpected ended, and I returned to live full-time in England.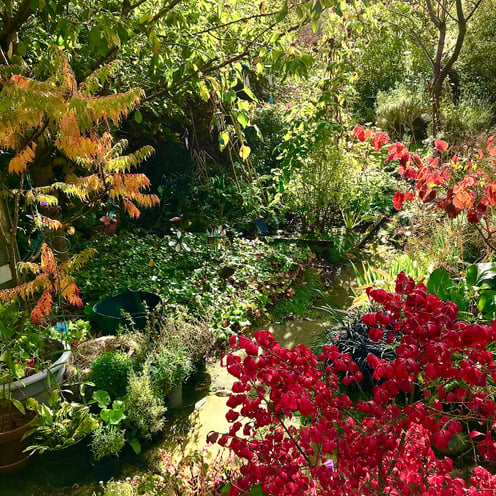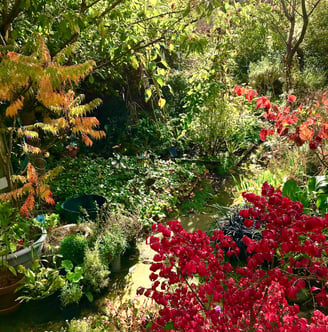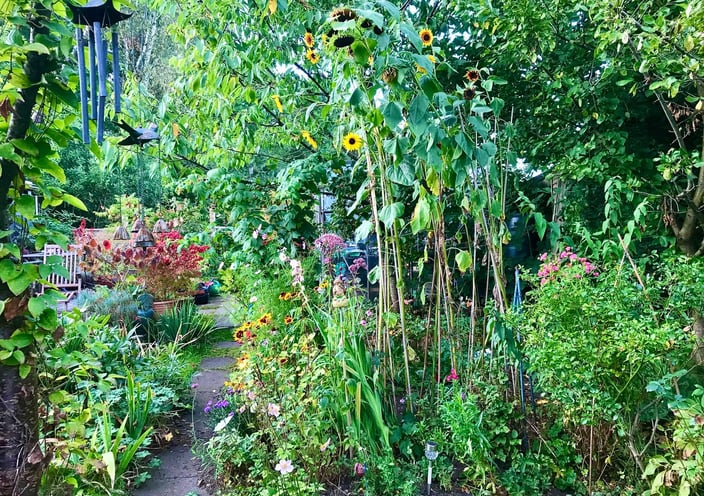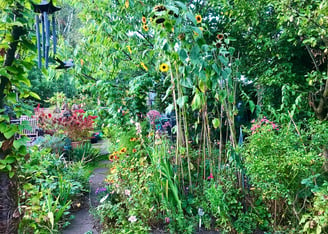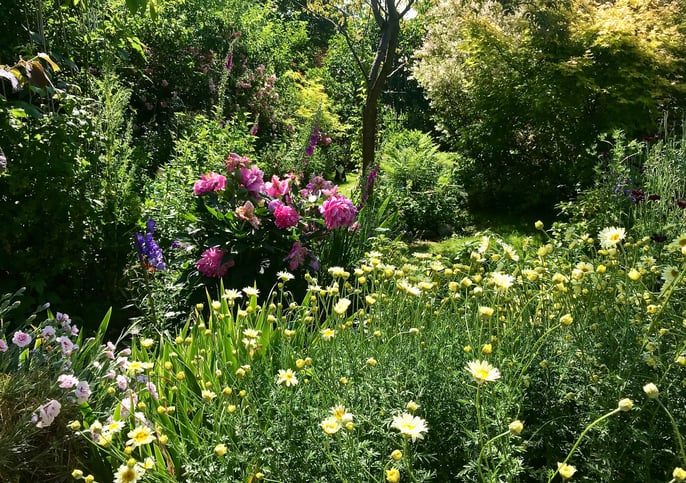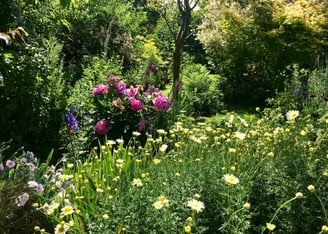 'Kingfisher Cottage' garden.
© Photographs and text copyright Dr. Victoria King 2023.